Elite Engineered Solutions offers an expansive portfolio of ergonomic material handling equipment and industrial products. Our knowledge and experience allows us to understand our clients unique needs and provide practical cost-effective solutions. We provide standard (off-the-shelf) and custom solutions.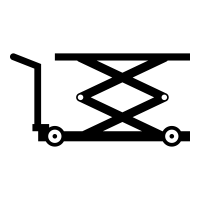 Ergonomic Material Handling
Elite Engineered Solutions specializes in standard (off-the-shelf) and custom ergonomic material handling equipment. If you are moving raw and/or finished product or seeking work process improvements, contact us today!.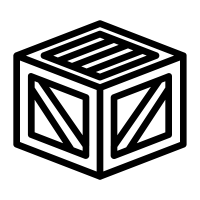 Industrial Products
Elite Engineered Solutions has proven to be a consistent and reliable source for industrial products that are imperative to a safe and effective operation. We value our customers relationships and strive to support their everyday needs with industrial products. When you need something, just let us know!
When you need something, we want to ensure you are getting the best for your application. Our dedicated team will go over and beyond with crafting solutions for you with the best products, services, and experience every time.
"For about 5 years now Elite has been our #1 supplier. If they don't already have it, our rep will go get it. They can often save us money, but always save us time and hassle for figuring out what we need and getting it into operation. Very dependable source for our group."
Chris S,

Heavy Equipment Manufacturing
Continuous Improvement Engineer
"I use Elite Engineered Solutions for just about everything we need. We always get great equipment prices and installations always are perfect."
"First time I used Elite we had a good idea of what we wanted. Our rep looked at the project and gave us a proposal for what we wanted and also detailed proposal of a different approach. His proposal removed one step in our process and saved us 3K. He has handled everything for me since."
Bill S,

Automotive Manufacturing
Sr. Manufacturing Engineer
"$270K project was flawless."
Aaron J,

Equipment Manufacturing
"One of the few distributors I can ever rely on. My rep does a great job with everything"
ERIC F,

Film Manufacturing
"Elite always provides excellent work for us. The quarterly PM's have almost eliminated lift assist down time."
James P,

Electrical Manufacturing
"My sales rep is routinely onsite which helps me a lot. His support saves me a tremendous amount of time. 10 out of 10 from me."
Sean W,

Tier 1 Manufacturing